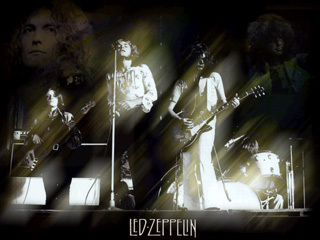 O programa Mundo Classic Rock está de volta pela web Rádio Mundo Rock (www.radiomundorock.net).
Nesse retorno, a classiqueira rola solta, claro!
Algumas curiosidades sobre o Led Zeppelin e a agenda dos shows do Deep Purple no Brasil (2006).
Play list - 11 de agosto
Led Zeppelin - "Whole lotta love"
Willie Dixon - "You Need Love"
Led Zeppelin - "Black Dog"
Black Sabath - "Iron Man"
The Rolling Stones - "Start me up"
Dire Straits - "Sultans of swing"
Deep Purple - "Perfect Strangers"
Deep Purple - "Smoke on the water"
Músicas do início do programa do CD
Kashmir: Symphonic Led Zeppelin (1997)
Ouça: www.radiomundorock.net
Orkut Rádio Mundo Rock: www.orkut.com/Community.aspx?cmm=1062011
pedidos musicais: radio@mundorock.net